Corporate Social Responsibility (CSR)
Philosophy & Methodology
Business runs with help of society we work in and it's our responsibility to contribute towards the society with Sustainable development . At Best Apps Business Solutions, we firmly believe in conducting business with a sense of responsibility towards society, the environment, and the communities we operate in.
Our Corporate Social Responsibility (CSR) initiatives are an essential part of our mission to contribute to the well-being of society and the environment. We are committed to making a positive impact on the world around us.
Here's an overview of our CSR focus areas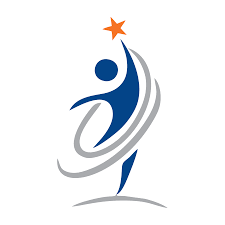 Education and Skill Development
We firmly believe that education and skill development is the foundation for a brighter future. We also encourage our employees to support underserved communities, to volunteer as mentors and tutors, fostering a culture of knowledge-sharing and personal growth.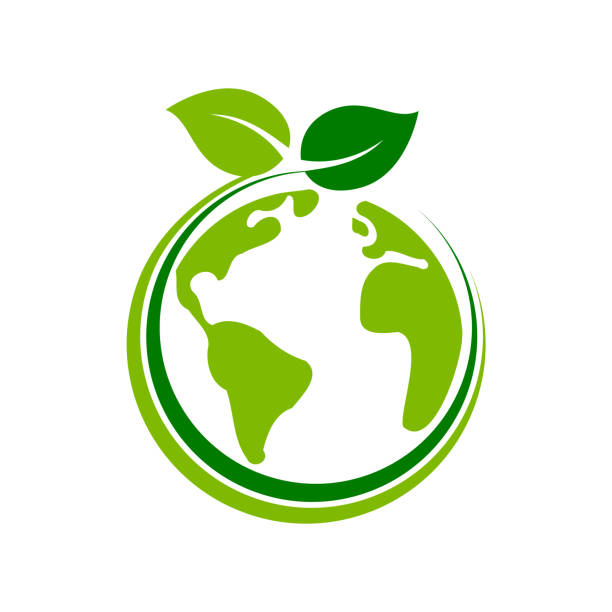 Environmental Conservation
As responsible global citizens, we are committed to minimizing our environmental impact. Through every source we can contribute to nature's wellbeing, we strive to contribute positively to environmental preservation. We strive initiatives to reduce their ecological footprint.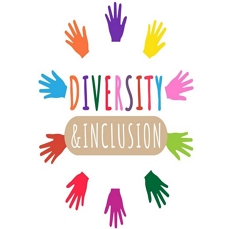 Diversity and Inclusion
We celebrate diversity and foster an inclusive workplace that values individual differences. Our commitment to diversity extends to our clients and partners, as we strive to work with organizations that share similar values.
Join Us in Creating Positive Change
At Best Apps, we believe that collective efforts can create meaningful change and understand that the most significant impact is achieved when we collaborate. We invite our CLIENTS, PARTNERS, and EMPLOYEES to join us in our CSR initiatives. Together, we can make a difference in building a better and more sustainable future for all.
For more information about our CSR initiatives or how you can get involved, please reach out to us at info@bestappsbs.com. Thank you for joining us on this journey towards a brighter and more responsible tomorrow.
Together, let's contribute and build a better nation!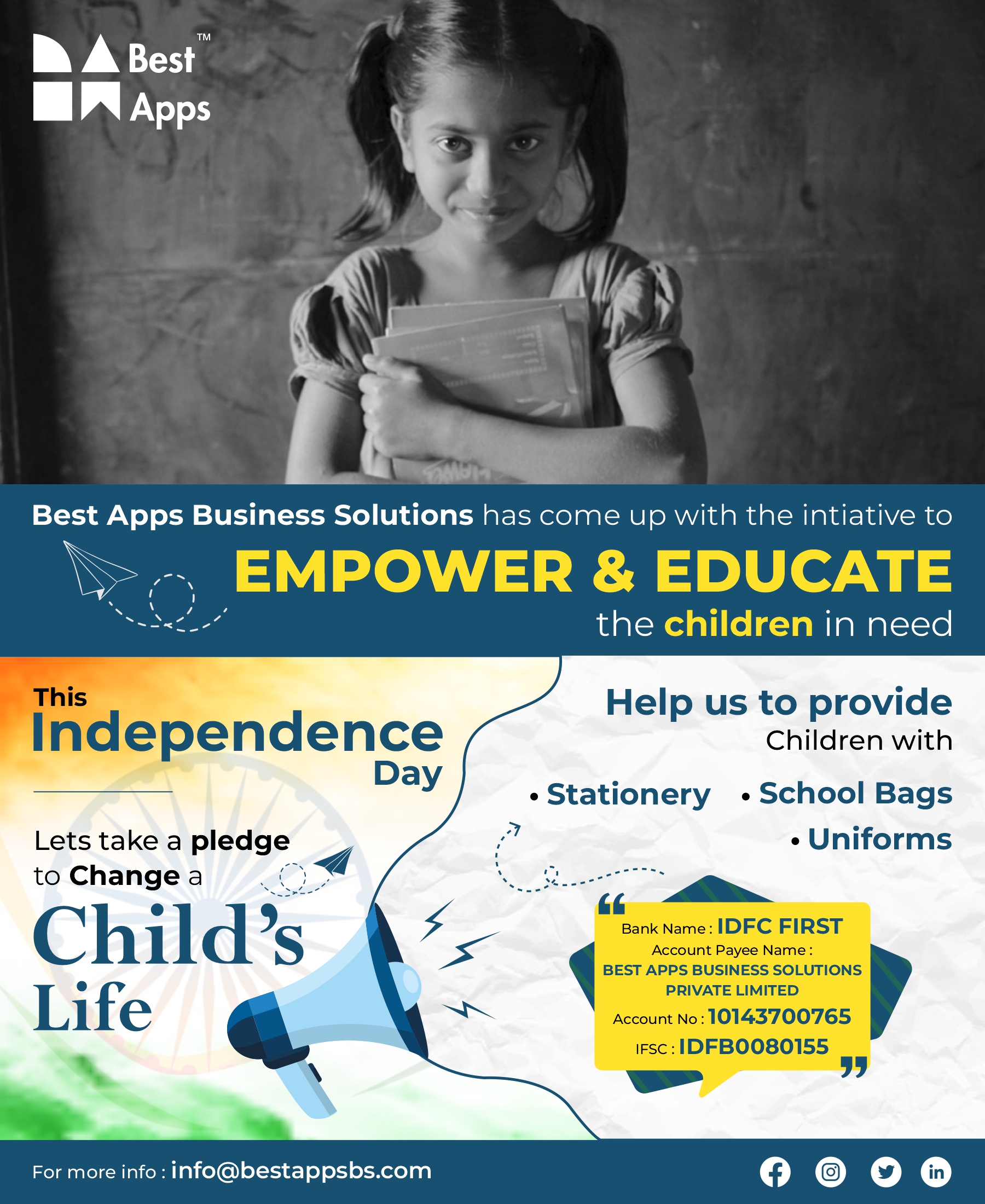 Active Campaign
For the 77th Independence Day
Best Apps Business Solutions has come up with the intiative to SUPPORT, EMPOWER and Contribute to EDUCATE the children in need.

This independence day let's come together and contribute to the education of underprivileged children and make them independent in their own space and way.

Note:
Campaign ends on 7th Aug 2023. Please make your donations before that also If anyone is willing to visit the orphange can join us.

For more details, write to - info@bestappsbs.com
Click to Donate