SAP BPC (Business Planning and Consolidation)
Consolidate your books for better and improved business outcomes.
Finance is a key function in every type of organization, small to medium to large. They handle cash flows within an organization and are intertwined with all the other business functions. This makes their internal processes quite complex as well as extensive. However, on the other hand, they ne to be on their toes to provide accurate data to top management and senior executives, at any time point of time. All financial reports should be categorically organized to forecast profits and plan budgeting. In reality, most companies struggle with multiple format of invoices, vouchers and manual papers. Closing books by consolidating disparate financial data into a unified format that is easily consumable is a real challenge.

SAP Business Planning and Consolidation is a suite that is developed to help finance professionals close books faster and consolidate financial reporting processes. It provides a unified view of financial & operational data and streamlines internal processes. By deploying BPC, it is possible to build what-if scenarios models, predict business outcomes and plan financial budgets. It also helps companies to comply with regulatory and financial standards.
Business Benefits
Drastic reduction in consolidation cycle times and better budgeting
Build what-if scenario models and predict accurate business results
Minimize data redundancy problems with a centralized and unified view
Increase financial rating for your organization by meeting statutory compliance
Take timely decisions with detailed reporting metrics
Maintain a healthy cash flow by balancing books efficiently
SAP SRM (Supplier Relationship Management)
Strengthen the intangible bond in the supplier value chain.
Success of any manufacturing company or OEM business can be attributed to the business relationship they maintain with the vendors or suppliers. Quality of an end product by a manufacturer is the sum quality of all sub-parts provided by suppliers - this simple fact elucidates the importance of establishing and managing a trusted supplier chain network. Also, timely availability of sub-parts actually determine the time-to-market cycle which is critical for product success. Traditional vendor management software acts only a database to maintain supplier data and manage invoices. It lacks a holistic platform that seamlessly connect OEM's with suppliers in real time that'll lead to a better procurement strategy.

SAP SRM help organizations to strengthen their relationship with procurement vendors or suppliers. The processes in SRM are designed in such way that it integrates OEM with supplier and allows both to support each other to create the business synergy. With SRM in place, you can predict purchasing pattern, cut down procurement cycles and foster a long-term relationship with your suppliers.
Business Benefits
Optimize procurement strategy and develop long-term relationship with suppliers
Collaborate with suppliers in real time and shorten the procurement cycle
Best utilize the pool of vendors to improve product quality
Eliminate the unnecessary communication expenses explaining product quality standards to vendors
Take timely decisions with detailed reporting metrics
Gain competitive advantage by launching your products well-ahead of time through effective vendor collaboration
SAP GRC (Governance, Risk and Compliance)
Mitigate risks by leveraging opportunities in a right way.
In today's globalized economy, opportunities are abundant, so does risks. For every startup success story, there is a complimenting news about fall of a successful business due to security breaches and violation. Governance is viewed more than just a set of policies to streamline systems. It has become the holy grail for ethical business practice. In fact, every stake holder, from investor to employee, expects a fair valued compliance rule book to follow governance.

SAP's Governance, Risk and Compliance is a business suite that helps organization build robust governance structure that is rightly aligned with its business objectives. The suite can be best leveraged to minimize the risk factors while chalking out business growth and expansion plans. Employee compliance to governance can be implemented with the right set of tools and processes without spending sums on long and unproductive change management programs.
Business Benefits
Control security breaches and minimizes risk on organization's performance
Institutionalize governance pillars across functions within an organization
Reduce manual processes and improve overall business productivity
Maximize stakeholder value through adherence to compliance
Take timely decisions with detailed reporting metrics
Improves brand equity by internalizing governance and compliance mechanisms
Faster time to market advantage by minimizing risk factors
SAP HANA (High-performance analytics appliance)
Unlock the power of data at the speed of light.
Data is growing rapidly and incessantly in multiple forms. What was conventionally considered as a data, can be stored in and retrieved from traditional databases, constitutes only a small portion of the data ecosystem. The advent of social media, emergence of new communication channels, and wide-spread adoption of internet have created a paradigm shift in data growth. In fact, studies by leading research organizations and data scientists show that data is getting doubled in every two years since 2013.Is your organization ready to face this data explosion? Do you have the ability to crunch petabytes of data and get business insights in real time?

SAP HANA (High-performance analytics appliance) can help your organization traverse through this data growth. By combining online transaction processing (OLTP) and online analytical processing (OLAP) on a single platform, SAP HANA eliminates the lag in data latency and provides business insights in real time. Especially in a digital world where consumer demands dominate market trends, it is critical for organizations to understand consumer sentiments and needs from the data generated by them in social media and other communication mediums.
Business Benefits
Crunch and analyze massive volume of data in in real time
Explore data in different dimensions, identify patterns and cull out insights
Better understanding of consumer sentiments and preferences
In-depth consumer understanding aids product and service innovation
Perform better than your competition by responding faster to market needs
Improved and well-informed decision making to drive profits
SAP EHS (Environment, Health and Safety)
Safe and green environment for a better living.
Two decades ago, carbon footprint, ozone depletion, global warming etc. were esoteric to common man. Today, the climate is different. Continuous depletion of natural resources for industrial and livelihood needs pose a serious threat to sustainable living. Globally, countries implement active frameworks to establish environment friendly business practices. Strict environmental laws and safety norms are implemented by local and international bodies to protect natural and employee safety. So, it has become pivotal for companies to abide to these laws and compliance needs to scale their business in an environment conscious world.

Existing set of tools and processes are too limited to help companies protect employee safety and promote green practices. SAP EHS is a management suite that helps originations comply with stipulated environmental laws and regulations. The suite offers tools, templates and processes to eliminate health risks for employees who work in chemical, energy and other similar industries. It also simplifies the complex mandatory reporting procedures that companies to have to maintain to satisfy global safety standards.
Business Benefits
Eliminate accidents and risks incidents for employees handling hazardous materials
Ensures companies comply with global environmental laws and regulations
Record, analyze and learn from near-misses and practical observations
Improve manufacturing operations by proactively identifying possible risk incidents and loopholes
Simplifies mandatory reporting procedures which otherwise was a long winded and time-consuming exercise
Gain the trust of investors and company stakeholders by running an environment friendly business.
SAP Mobility
Be mobile in a mobile world.
The emergence of smart phones and high speed internet have fundamentally changed the way we live and lead our lives. The world has shrunk into a small electronic gadget and we started consuming our daily needs with our trendy handheld devices. Your business can be in B2B segment or B2C segment and it is certain that your target audience would like to get in touch through mobile. It's time for you to operate a mobile friendly business.

SAP's Mobility solutions are exclusively built to let organizations of every type, small to medium to large, take advantage of this ever rising mobile phenomena. You can develop mobile solutions to address all your business objectives – streamline operations, expedite decision making, improve customer engagement, increase profit margins and more. SAP's mobile platform is robust and supports sensitive data with advanced security features.
Business Benefits
Empower your executives to take business decisions while on the move
Access critical business data from anywhere, anytime
Understand market dynamics quickly and react faster to changes
Constantly listen to voice of your customers and create compelling marketing campaigns
Expedite your sales closure cycle with effective sales and decision making tools
Optimize your promotional budgets by reaching out to the right target audience
SAP Success Factors
Tap talent to build a successful organization.
An organization is best represented by its collective workforce. No organization can build a great brand without the inherent support from its primary brand evangelists – employees. Marked by technological advancements and economic fluctuations, prevailing business world is quite uncerta The principles of managing a talent pool and grooming best minds has taken a shift. Conventional human capital software often fall flat in bridging these HR nee

SAP's Success Factors is a cloud-based Human Resource Solution that is widely adopted by many new age companies that strongly believe employees is their biggest asset. From a simple process of identifying the right talent to chalking out a succession strategy for leadership positions, success factors helps organizations in every HR decisions. All these advantages come with the proven economic benefits of a cloud-based software.
Business Benefits
Attract, retain and groom the best talents in the industry
Simplify HR operations with systematic planning and execution
Bring a strong alignment between growth curve and human capital needs
Create an employee friendly workplace that strongly translates into business success
Train employees with right skills and help them innovate new products and services
Become an employer of choice by building a great people culture and a conducive work environment
SAP Support Services
Our objective is to help you leverage your SAP investments with minimal maintenance costs
It is evident companies implement SAP solutions to streamline and improve business operations. Since SAP core modules and other focused business suites intersect with all lines of business and every step of business decision making, it finds a prominent place in day-to-day business operations. It would be appropriate to call SAP as the 'mission critical' software. Most companies incur significant costs to maintain and run SAP solut Larger organizations can easily afford to employ a dedicated internal SAP maintenance team; however it is not cost-effective value proposition for mid-sized companies..

Best Applications is a trusted SAP consultant and providing SAP support services to many small and medium businesses across industries. Our SAP talent pool has vast domain experience and technical knowledge to help your business. We know every business is different, so does their needs. Keeping that in mind, we offer the following support models:
Our SAP Support Service Models
Dedicated onsite support
Onsite – offshore support
Dedicated offshore support
Shared offshore support
Core Basis Services
Every SAP Landscape needs infrastructure management. And whether it is ECC, HANA, Netweaver or Cloud, SAP calls that Basis Consulting. With the proliferation of offshore Basis services, and the introduction of new generation components, it is easy to get confused as to what a Basis Consultant really does. We like to keep it simple. Our Basis Consultants do everything you need to keep the SAP engine and landscape running smoothly and up to date.
Finding the right SAP Technical/Basis Managed Services outsourced partner can be challenging, but is also just as rewarding when executed correctly. The key is establishing a partnership, not just a vendor relationship. Make sure your potential search includes the basics, but goes beyond that to provide value as a partner, not a short term engagement project. You do what you do best and that is running your business. Let the experts do what they do best.
SAP Implementation Service
Hardware / Upgrade / Migration Services
SAP HANA Centre of Excellence
Integration Services
SAP Cloud Services
On Demand Support Services
SAP Basis Managed Services has been our deep-seated expertise from day one. At BestApps, quality is not a goal or just a deliverable, it is an approach. Our service methodology is characterized by a commitment to expertise, clear and open communication, as well as a focus on utilizing talented people to manage our customers SAP environments.
BestApps provides a range of SAP outsourcing support models, from handling all your SAP administration to short-term coverage during staff vacation time or after hours. Your dedicated BestApps team focuses on your business requirements and develops a comprehensive understanding of your SAP environment, resulting in seamless and smooth interactions.
We have lead hundreds of upgrades, migrations, implementation and support projects, optimizing more than 1,000 SAP systems. Our state-of-the-art monitoring and customized reporting help to ensure that you have high availability to your systems. Plus, you will always have direct access to your dedicated consultant 24/7.
OS, DB, and application administration
24x7x365 support on production systems
24x7x365 automated monitoring and alerting
Team of localized dedicated Consultants and Client Managers
Flexible service levels
Support for your entire environment or a single system
Customized reporting capabilities
Augment current staff with us to support larger maintenance initiatives
Roll-Out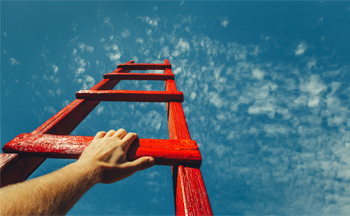 Our global network of partners, coupled with our expertise in implementing SAP solutions in Asia and Middle East make us the perfect fit for organizations looking for an experienced SAP Roll-out Partner.
We understand the local challenges and legal regulations, and we understand how to address them and mitigate implementation risks. Our global rollout methods, our ability for local support, along with our understanding of different cultures allowed us to successfully roll out many SAP projects over the years for our customers.
Assessment
If you run a global or regional business, you want to ensure visibility across your organization. In addition, common and standardized business processes are vital for scalability and continuous growth. However, local tax and financial requirements, language considerations and other local peculiarities obstruct in most cases a simple copy / paste approach.
Before the start of any roll-out project, the unique situation of the organization needs to be taken into consideration. Questions such as centralized versus decentralized master data management need to be discussed. Depending on your specific business requirements, we establish together with you the most suitable roadmap, sequence, and approach for a successful software roll-out.
Approach
There is no one-size-fits-all approach for implementations covering multiple countries. Depending on your organization and your specific business circumstances we evaluate options to decide on the most suitable approach for a multi-country roll-out. Options such as simplified pilot site, highest ROI, most representative business site are taken into consideration and assessed on their viability and chances of success.
As business never is static, the approach will remain flexible to accommodate business changes throughout the roll-out project. External factors may require a different prioritization and sequence as initially planned, and continuous communication between all stakeholders is crucial. Our experience executing roll-out projects across Asia will be invaluable to ensure the appropriate approach is selected to ensure project success.
Deployment
Depending on the business requirements and the unique circumstances of the organization, we will identify the best mix of on-site and off-site deployment for a regional roll-out. Our experienced team will help you find a balance of local buy-in requirements and project cost considerations. Change management issues as well as data migration concerns will have to be taken into consideration.
Our consulting team has executed business transformation projects all across Asia and Middle East. We have helped local SMEs to integrate their subsidiaries in into one single platform. Our team speaks multiple languages, understands local requirements and cultural issues. We have successfully executed numerous business transformation projects all across Asia & Middle East in both off-site and on-site deployment teams.
Support
Knowledge transfer and capability enablement is an integral component of our roll-out methodology. In most cases regionally operating organizations decide to build an internal competence center with the expertise to handle first-level support. In many roll-out projects we take initial lead roles to ensure a successful start. We train the internal team who works hand-in-hand with our experts to see through the first roll-out projects. Subsequent roll-outs are then sometimes lead by the client, and supported by our consulting team.
Strategy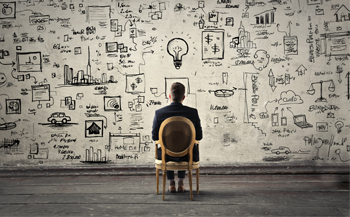 A digital transformation journey can be complex and difficult but does not have to be. Our team of expert consultants will help you to simplify the complex, and break down your journey into manageable steps.
In order to help align business direction with IT capabilities, we help with initial IT assessments, development of the desired to-be state, roadmap design, RFP creation, and software evaluation.
Assessments
Closing the gap between business and IT is critical to align the overall strategic direction. Business strategy and initiatives must drive the direction and priorities of technology investment. IT capability must enable innovative business strategies and capabilities. Because technology is transforming every organization, you need technology-enabled strategy to take advantage of the opportunities.
We help you assess your current environment and business processes in preparation for an IT Roadmap recommendation. We analyze your business processes, identify existing gaps, and establish areas for improvement and potential productivity gains. Our methodology for strategic IT assessment enables you to evaluate your options, prioritize next steps, and helps to align the strategic direction between your business and IT.
Evaluation
To enable the most suitable forward-looking IT architecture, you need to evaluate the best strategic fit to your business environment. We work with to identify your real operational needs, build a business requirements checklist and evaluate potential software solutions.
Our expertise in implementing global IT solutions for companies of all sizes and industries provides us with the background to critically assist you with your business needs analysis. We support you during the evaluation phase with best business practices and in-depth industry knowledge. We help you to ensure a solid IT foundation for your business growth, built upon the most suitable IT environment for your organization.
Roadmap
For your business to grow, you most probably have a strategic business plan, which outlines your planned initiatives, the markets you intend to engage in, and your overall growth strategy. We help you plan your IT environment and create a technology roadmap to enable this growth.
If you plan to operate in new markets, open up new lines of businesses or engage in M&A activities, your IT strategy needs to reflect your business direction, and enable the execution of your plans. We work together with you to develop a roadmap for your IT environment to ensure your execution plans are supported by the right infrastructure at any point in time.
Justification and ROI
Planning the strategic direction of an IT environment for a growing company can be daunting. You need to strike a balance between budget constraints, desired state-of-the art technology, and current business processes. Any IT decision made will have to be supported by return on investment considerations. For budget to be allocated to allow you to build the IT environment your company needs, you need to justify your proposed solution, and demonstrate tangible and intangible ROI.
At those times we help you as a sounding board and independent advisor to evaluate the various options. We assist you in the justification of the most suitable IT roadmap going forward, develop supporting documents and prepare the necessary board papers. We help you with the relevant buy-in, and ensure you IT vision can be realized.
Implementation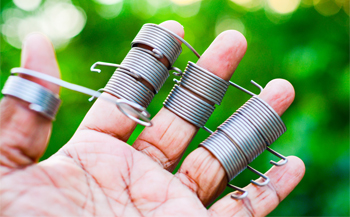 PMO
Our experienced project and program managers have years of experience implementing full-scale SAP solutions at companies of all sizes. We help you establish a program management office to ensure your implementation stays on track, change management is executed in a structured manner, and all stakeholders are updated regularly and continuously.
To ensure the project is executed successfully on time and on budget, we use proven methodologies with templates, clear guidelines, milestones and deliverables. We use clearly defined stage gates to transition deliverables from one point to another. Throughout the project we maintain effective relationships with business users to detect and remove potential stumbling block early on. We continuously measure project progress with clear and concise metrics and KPIs, and engage in proactive risk management to minimize project risk at any point in time.
Implementation
The actual implementation of any business transformation is a journey from initial kick-off to after go-live support. To execute any implementation, we assemble a team of experts across various disciplines, with expertise in both the software to be implemented as well as your industry. As business transformation projects require teamwork and a joint approach to success, we take specific care to address the aspect of cultural fit to your organization.
We have a local team of experts that speak your language, understand your industry and can relate to the unique challenges of your organization. Throughout the project we work with you in a partnership approach and provide the required flexibility to ensure a successful implementation.
Data Migration
One of the key considerations of any larger software implementation is data migration. A successful data migration starts early in the project to avoid problems and potential project delays later on. Too often planning for data migration is left until too late, and the required resources and the difficulty of the migration are frequently underestimated.
As soon as the design of the future software supporting your business transformation is finalized, we provide you with suitable templates to start data cleansing and migration activities. Depending on the size of data to be migrated, a comprehensive data migration strategy will need to be developed taking your unique situation into consideration. Our team will work together with your business users to ensure data is migrated completely and consistently without interrupting business continuity.
Change Management
Change Management is one of the most underrated challenges in any implementation. People are busy with day-to-day activities, and are concerned about the impact on software implementation on their ability to perform their job. In addition, software implementation projects usually lead to changes in business processes as part of their objective to raise productivity in the organization.
We help you to manage change as part of our business transformation process. Our approach is hands-on and based on years of experience of business transformation projects. Our methodology to address change management covers the 4 phases of denial, resistance, exploration and commitment. We help you anticipate the psychological effects of business transformation on the people within your organization, and guide your team throughout the entire change management process.
Support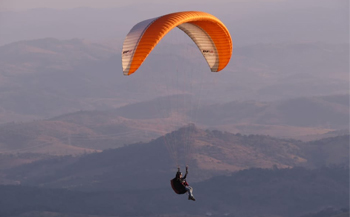 We have a dedicated SAP CoE (Center of Expertise) that supports SAP customers across India and Middle East. Our team of SAP S/4, SAP ECC, Business Intelligence, HANA, Basis, ABAP, Ariba, Hybris and C/4HANA support experts provide first, second and third level AMS support, continuous enhancement and staff augmentation services. As a leading SAP Support Organization, we help you to stay abreast of the latest developments, assist you with desired enhancements, and keep your systems running, whether on cloud or on-premise
Monitoring
We have a pro-active approach to problem resolution, as we rather help you prevent problems from occurring as opposed to fixing issues. As such we provide regular health checks on your system. We proactively monitor and optimize your IT performance. Working closely with your internal IT staff, our support experts are able to recognize potential IT issues and help resolve them before they become business problems.
For SAP environments, we use the SAP solution manager to monitor your SAP system. Integrated early-watch and alert functionality enables our support team to act timely and pro-actively. This ensures smooth operation, more satisfied end-users and a stable system environment.
Maintenance
As your partner, BestApps offers services to help you maintain and enhance your SAP Solutions to make sure that your solution is always ready to serve you as best as it can. In case of any issues, you can rely on us to help you solve your problems efficiently and effectively. We help you troubleshoot your SAP system, liaise with SAP in the event of system bugs, and implement support packages.
Our application maintenance support team delivers cost-effective and customer responsive global support for all SAP Solutions. We use the SAP solution manager for all maintenance issues to keep track of incidents raised, adherence of SLAs, and documentation of solutions for future reference, providing you with a proven and independent AMS support tool for ensured business continuity.
Helpdesk
Supporting end-users is a difficult task, specifically if you are an SME. You may not have the manpower or the internal skill-set to provide solutions to all the potential issues that arise. In addition, continuously changing business requirements put constant pressure on the IT department to meet the need for quality, predictability and responsiveness.
We can provide 1st level support and work directly with your end-users for on-going maintenance and user support in the event you do not want to build up internal SAP support competence. Or we complement your internal helpdesk with 2nd and 3rd level support, supplementing your existing team for complex issue resolutions and enhancements.
Outsourcing
Running SAP as your key business tool can present a formidable challenge for your internal IT department, specifically if you are an SME. To continuously support the changing needs of your organization, you will need people with a broad spectrum of expertise in various modules of the SAP software. To recruit and retain such talent may prove difficult and costly, specifically given the industry-wide shortage of SAP skills.
There is a solution: SAP Application Outsourcing from BestApps. We can help you as an extended arm of your internal IT department. Our suite of services covers all aspects of SAP support, and can be tailored for your specific needs. Working with BestApps enables you to increase productivity and quality, focus on your core business and provide reliable support services to your end-users at potentially significantly reduced cost.